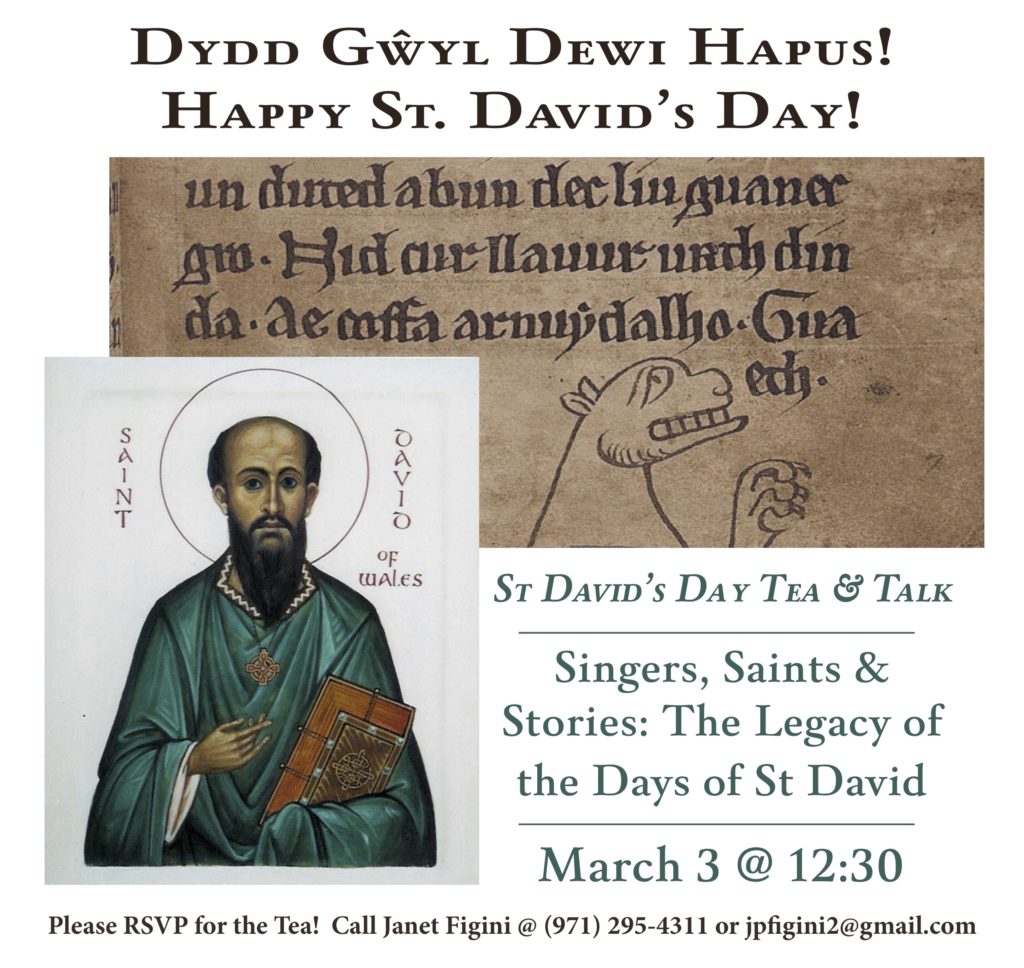 Welcome to the on-line home of the Welsh Society of Oregon! Membership in the society is open to any person of Welsh birth, Welsh ancestry or persons who are generally interested in Wales. Read, download or print our latest newsletter here:- Dragon Speak Newsletter
---
WHAT IS A GYMANFA GANU?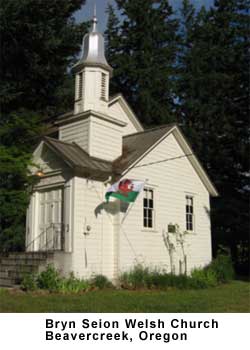 Gymanfa Ganu (guh-mahn-vah GAH-nee) is a magnificent Welsh hymn-singing festival and more! Literally meaning "sing gathering," it is a tradition of song and worship that has been practiced in Wales for centuries. The songs are sung in English and Welsh in four-part harmonies. Bryn Seion Welsh Church, Beavercreek, Oregon, has carried on the Gymanfa Ganu tradition since 1935. You don't need to know Welsh to make a joyful noise, so please join us.
Our celebration is always held on the fourth Sunday in June. The festivities begin right after church services. First we practice our individual parts and then we come together to blend our voices in harmony. Even if you are not a singer–or you cannot read Welsh–we encourage you to hum along. We sing from 1:45 p.m. until 4:00 p.m, followed by a Te Bach—traditional Welsh tea. After we are well-refreshed, the evening session begins. From 6:00 p.m. to 8:00 p.m., we raise our voices once again in song. This session consists of group singing and special requests. Some say this is the best singing of the day!
For more information, check the Bryn Seion church website .
---
The Welsh Society of Oregon is a 501(c)(3) non-profit organization. Your donation is tax deductible to the fullest extent of the law. No goods or services were received in return for this gift. Our Tax ID: 90-0972979